Safety at your fingertips
Meet the first app in the market that allows you to place orders effortlessly whilst keeping track of multiple employees, orders, budgets, requests, and much more.
Our Smarter Service provides multiple solutions designed to cater to your individual business. Effortlessly order compliant products, manage your requisition, supply equipment centrally, and provide PPE and workwear to your staff. All whilst having complete transparency of spend, tracking, and reporting, ensuring your business is compliant and protected from workplace claims and accidents - safety at your fingertips.
Quick, simple, safe
Custom add-on options: bespoke solutions based on your priorities
Most efficient procurement app in the marketplace
Place orders and access information from anywhere, anytime
Remove human error and save hours of time
How will our App help you?

Tradesman
Save time and reduce admin work by having everything you need in one place. With next-day delivery, you'll never have to wait for an order, giving you more time to do the job at hand.

Multi-site Manager
Customise budgeting, control spending, manage requests, and more. Our app is a straightforward way to organise tools, health & safety documents, and training records for multiple employees over multiple sites.

Business Shareholder
Mitigate the risk of workplace claims with transparency to staff training, safety, and compliance records; protect the business with digital proof that the correct equipment, tools, PPE, etc., was provided, ultimately reducing the risk of accidents, litigation, and H&S issues.

Health & Safety Team
Retain training records, health and safety records (such as Face Fit Testing), and store proof of issue on all products to ensure company compliance. Plus, you can restrict the ordering of products so you can be confident everything ordered is in line with your company's H&S policy.

Procurement Team
A quick and easy way to view in-stock products, order items and track deliveries. Plus, you control budgets with set approvals ensuring uniformity and compliance throughout the business, all integrated into your ERP system.

Managers
Quickly request PPE, supplies, tooling and more for your staff according to department parameters and budgets. With a 98% OTIF record and next-day delivery, you won't have to wait on what you need. Easily track orders, manage returns and more, all in one place.

Employees
Request what you need, when you need it. With the ability to assign permissions to different levels of staff, this app allows employees to order exactly what is required, from your list of approved products, anywhere anytime.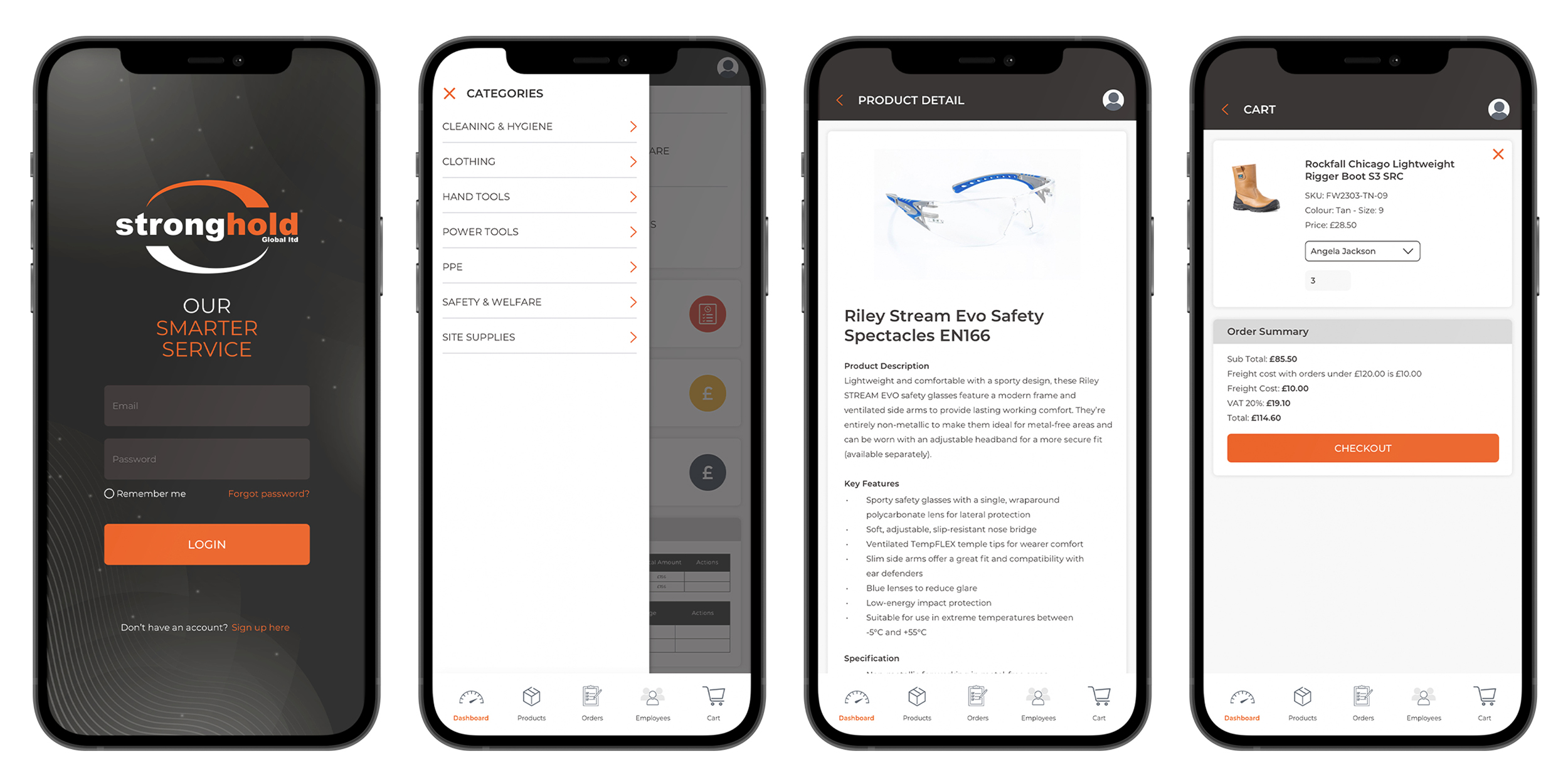 Get it now - Download for free!